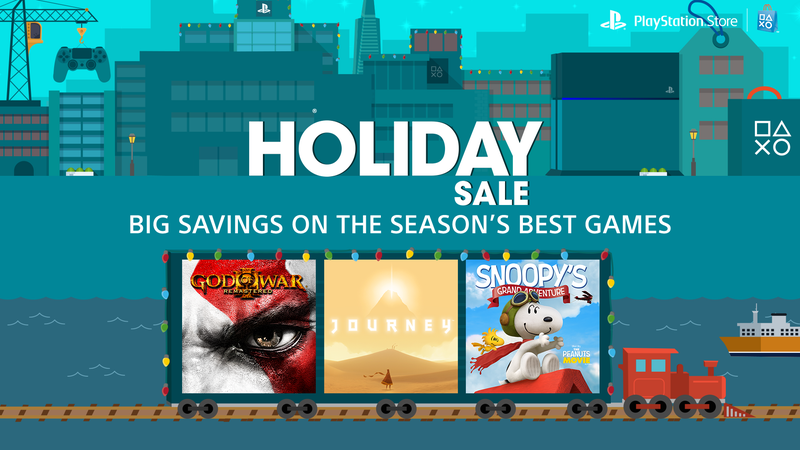 The holiday season is rocking and rolling, and you know what that means: new gaming deals on huge titles popping up all over the place. This year, PlayStation Store is the place to be for PS4 deals, with four weeks of discounts on the year's top titles. New deals replace the previous ones each Tuesday, so you gotta be fast.
Here's a taste of the many games on sale at PlayStation Store this week:
Snoopy's Grand Adventure — Snoopy is unleashed in this side-scrolling platformer. Bring a friend along for co-op multiplayer, and Woodstock will join in the action!
Journey — The instant classic indie adventure game is now on PS4. Voyage across the mysterious sands, and marvel at what it all means.
God of War III Remastered — This isn't last gen's God of War. Kratos now slings his double-chained blades in 1080p and 60fps on his mythological quest for revenge.
It would be great if the holiday season could last year-round, but you only have a week to grab these titles on sale before the next crop of discount titles next week. So pour yourself a glass of eggnog and clear space on the couch — 'tis the season for gaming.
Tony Carnevale is a senior writer for Studio@Gawker.
This post is a sponsored collaboration between PlayStation Store and Studio@Gawker.