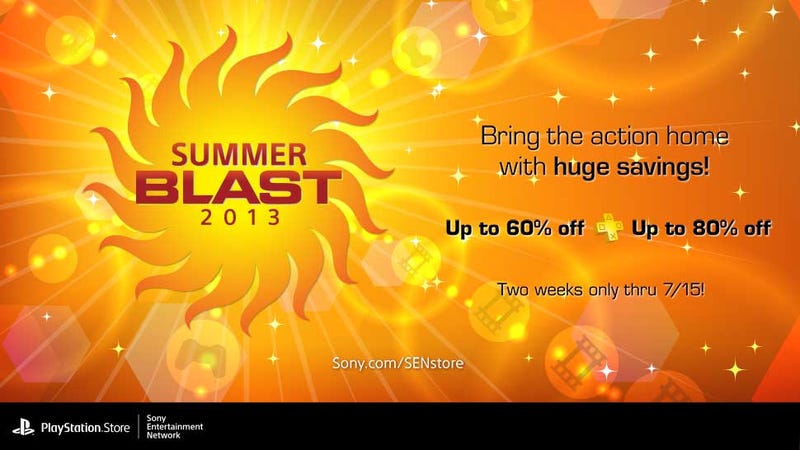 It's hot. Like fry-an-egg-on-the-sidewalk kind of hot. You might even say it's almost too hot to leave the cool air conditioned comfort of your own home, simply to race to the end of your block for the ice cream man. Hey, we said, "almost." It's really really tough turning down one o' those red, white and blue bomb pops!
Yeah summer is in full force and just about the only thing hotter than the weather these days is this sizzling sale from Sony! The PlayStation Store's Summer Blast is in full swing and from now until July 15, you can save big on some killer games for your PS3 and PS Vita!
From superheroes to alien hunters to pirates on the high seas, take your pick from 15 hot PlayStation titles that are so cool, they just might help you beat the heat. The following list of PS3 or PS Vita titles are currently available for download now at the PlayStation Store for up to 60% off their regular price. Have a PS Plus membership? Even better! You can save up to 80% off these titles!
Fast & Furious Showdown - PS3
Star Trek - PS3
Men In Black: Alien Crisis - PS3
The Simpsons Arcade Game - PS3
X-Men - PS3
Hitman Trilogy HD - PS3
Lord of the Rings: War in the North - PS3
Silent Hill: Book of Memories - PS Vita
LEGO Batman 2: DC Super Heroes - PS3 and PS Vita
The Adventures of TinTin: The Game - PS3
Star Wars The Force Unleashed™ II - PS3
LEGO Pirates of the Caribbean: The Video Game - PS3
Just Cause 2 - PS3
Prince of Persia Classics Trilogy - PS3
Tron Evolution - PS Vita
So be cool and jump on this scorching sale from Sony. Just don't forget your sunscreen, okay?