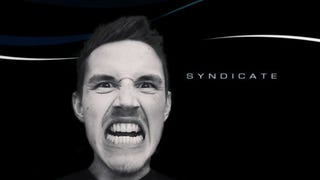 The last time Tom Cassell (also known as TheSyndicateProject, Tom Syndicate, and just plain Syndicate) was invited to answer reader questions on Kotaku, one thing became apparent: one hour was simply not enough time to answer all your questions. Update: comments are now closed.
So the British gaming commentator and creator of The Minecraft Project series is back. In addition to maintaining the biggest gaming channel in the UK, he's also been hard at work developing Zombie Killer Squad, an "endless shooter app" whose props, weapons, and mounts were dreamed up by Tom himself. He's even a character in the game! And he's in the comments right now, taking all your questions about the future of gaming.
Join Syndicate in the comments and ask away!
PlayStation Store on Sony Entertainment Network brings you the newest digital games for your PlayStation devices. Check out their awesome library right here.
This post is a sponsored collaboration between Sony Entertainment Network and Studio@Gawker.