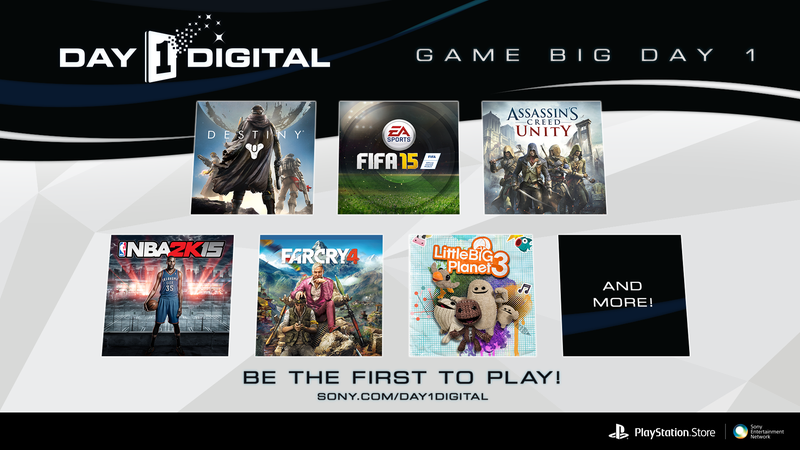 Being first is a big deal. Just look at the Wright Brothers. Or Neil Armstrong. Nobody ever guns for second in a competition. Sony totally gets that, which is why the Sony Entertainment Network is running the Game Day 1 Digital promotion.
You won't even need to leave the comforts of your couch to be the first to get your hands on the newest games before everyone else: Day 1 Digital lets you do it all right from your PlayStation 3 and PlayStation 4 systems. With many of the titles unlocking at midnight on launch day, you'll already be playing while your friends standing in line.
This year's Day 1 Digital titles to get pumped for include:
Destiny
FIFA15
Assassin's Creed Unity
NBA2k15
FarCry4
Little Big Planet 3
And more!
If sticking it to the poor saps waiting for the store to open isn't enough of a perk, then be sure to check out the Day 1 Digital extras. Many titles include exclusive bonuses like DLC, themes and discounts.
Walking on the moon has already been done, so skip it. Instead, lean back, focus on the firsts still to be claimed, and get yourself ready for Day 1 Digital.
Andrew Kardon is a freelance writer and daddy blogger who lives for video games, comic books, sushi and everything '80s. He still holds on to the belief that the Atari 2600 was the greatest gaming system ever made.
This post is a sponsored collaboration between Sony Entertainment Network and Studio@Gawker.