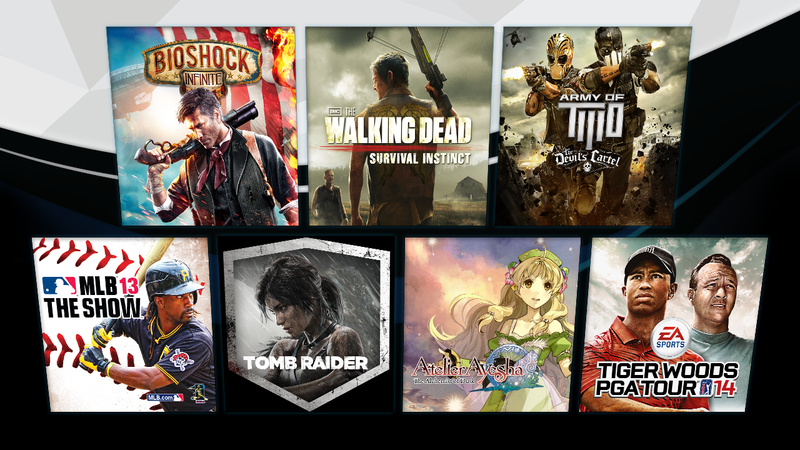 Waiting sucks. Whether it's finding the time after work to buy that great new game or having to drive half an hour down Route 1/9 to your annoying teenaged cousin's house just to watch him hog the game while he wonders aloud: What if BioShock had a real Randian hero? (nothing against objectivists, but who wants to listen to that when all you want to do is kill zombies?) – it all just plain sucks. So sit back and let Sony hook you up.
With Sony Day 1 Digital, you can download and play some of the biggest titles of the year — Tomb Raider, Dead Space 3, BioShock Infinite and more — all from your living room right on launch day. No waiting necessary.
Here's the list of all the games out right now:
BioShock Infinite
BioShock Infinite Season Pass
The Walking Dead: Survival Instinct
Army of Two: The Devil's Cartel
Tiger Woods PGA Tour 14
MLB 13: The Show
Tomb Raider Bundle
Atelier Ayesha: The Alchemist of Dusk
Crysis 3
Dead Space 3
DmC Devil May Cry
Plus, pre-ordering a Day 1 Digital title gets you an exclusive theme and the right to download your new game on launch day. On top of that, each game qualifies for the "Get $10 for Every $50 Spent" savings campaign on the Sony Entertainment Network up until April 1.
This is Sony showing you love, lone gamer, so check out all the new games that will be available for download right here, and prepare to simply chill like a boss in the comfort of your own home, downloading the best games right to your PS3 as soon as they're released. It's the only way to roll.