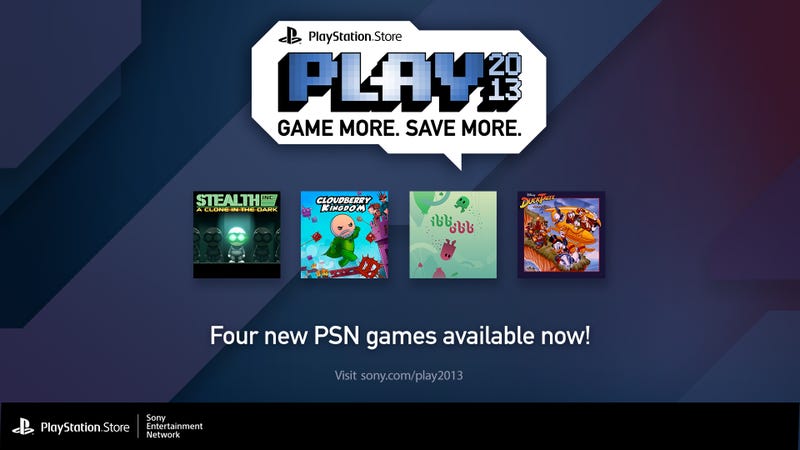 Mother Nature gifts the seasons with it. And Sony's PS3 will soon be evolving into it. Yep, it's the number four. And it's pretty darn magical, don't you think? Sony certainly thinks so, and that's why you can snag yourself four new exciting PlayStation Network games this summer! And even better, the more you buy, the more you save.
The PSN PLAY event is back for its third year in a row. And besides playing, everyone can earn bonus PSN cash vouchers when ordering two or more of these PLAY titles.
Here's the 411:
Get $10 with the purchase of any 4 PlayStation Store PLAY games
Get $6 with the purchase of any 3 PlayStation Store PLAY games
Get $3 with the purchase of any 2 PlayStation Store PLAY games
What titles are we talking about? Only a spectacularly diversified quartet of PSN games guaranteed to evoke heartfelt squees in even the coldest of gamers' hearts. Take a look:
Stealth Inc: A Clone in the Dark: $9.99
Cloudberry Kingdom: $9.99
ibb and obb: $9.99
DuckTales: Remastered: $14.99
Don't be forlorn, forgotten or forever foolish. Instead, grab your controller, hit the PlayStation Store and let the games truly begin!