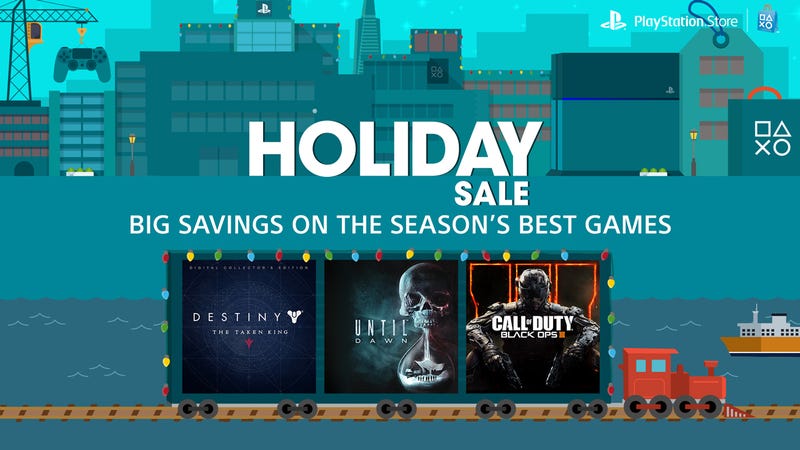 Week three of PlayStation Store's holiday sale is upon us, which means it's time for the next collection of top titles at discounted prices! New deals are released every Tuesday, so make sure to check back weekly for the latest bargains! Here are the games on sale right now:
Destiny®: The Taken King — This expansion for Bungie's first-person shooter holds the prestigious title of most downloaded day-one game in PlayStation Store history. If you didn't get this bestseller on launch day, this is the perfect time to catch up.
Until Dawn® — This survival horror adventure game centers around a complex, branching storyline that will keep you on your toes as you try to keep eight characters alive in the Blackwood Pines Lodge. Good luck… you'll need it.
Call of Duty®: Black Ops 3 — In the latest installment of the legendary military franchise, you'll shoot your way through 2065, a dystopian future in which humans have merged with robotic technology to an unprecedented extent.
Hurry up and grab these celebrated titles at PlayStation Store before they're replaced with a fresh batch of deals! Be sure to check back every Tuesday to save on a new collection of games.
Tony Carnevale is a senior writer for Studio@Gawker and will totally play games with you.
This post is a sponsored collaboration between PlayStation Store and Studio@Gawker.