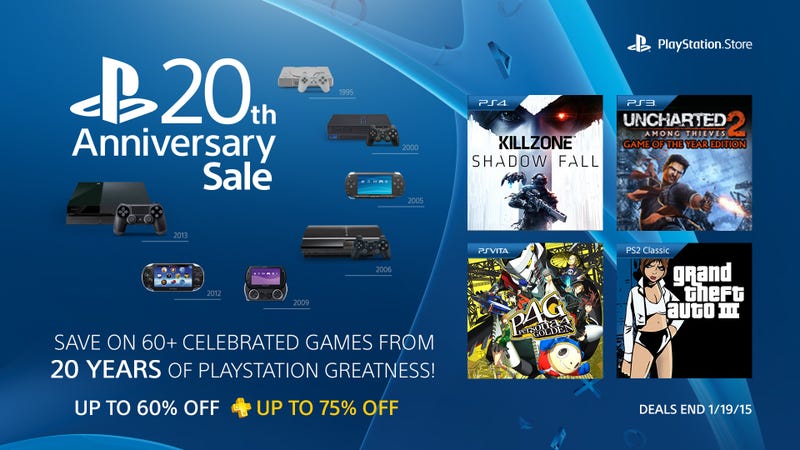 PlayStation is turning twenty, but unlike most of the lovely people in your life, this is a birthday where you're the one getting all the presents. To celebrate the double decade anniversary, PlayStation Store is offering great deals on tons of titles, all for you.
There have been a whole lot of great games for PlayStation platforms over the past two decades, including PlayStation 4, PlayStation 3, PlayStation Vita, PSP, PS2 Classics and PS1 Classics. With over sixty titles on sale, including Grand Theft Auto III, Killzone Shadow Fall, and others you can revel in the glory of PlayStation throughout the years. Whether you're taking a walk through your past with an old favorite, or snapping up the coolest new game, savings can be yours until January 19th.
This post is a sponsored collaboration between PlayStation Store and Studio@Gawker.